Our Agents
Norm Boling - President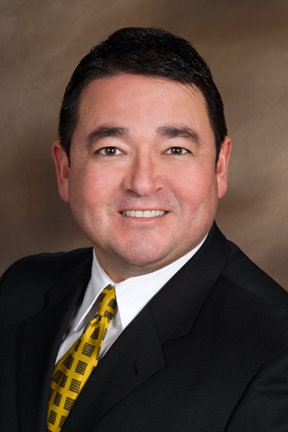 I was born in Kunsan, South Korea on an Air Force base and moved back to Southeast Columbus as a baby. I
graduated from Groveport Madison High School in 1987 and then attended THE Ohio State University and
graduated with a Bachelor of Science in Education in 1993.
I was recruited from Oakhurst Country Club by State Farm Insurance and spent over four years with them serving
as an Auto Property Damage Claims Rep. By the time I left State Farm, I had handled over 10,000 home and auto
claims including being part of the mobile Storm Team several times which took me across Ohio and the US.
On February 1, 1997, I started my agency career with American Family and was with them for 13 years. During that
time, I was a leading life insurance agent in Ohio and was an American Family All-American each of those 13 years. I
was Agent of the Month over 50 times and won Agent of the Year for 2003 with the most life apps in Ohio.
In 2010, I decided I wanted to offer my clients multiple carrier choices, so I opened the Boling Insurance Group - The
BIG!
The BIG offers 10 different carriers for our neighbors and friends and I am dedicated to PROTECTING my clients and
making sure they are appropriately covered from day one. I am proud to be involved in the claims process for
our clients as well as the day-to-day servicing. My over 20 years of experience – especially in the claims area -
benefits our clients each and every day and our reputation in the community bears that out.
Personally, I have lived in the Scioto Reserve neighborhood of Powell since 2014 and I have been a Marquee
Member of Kinsale since 2010. Golf is a huge part of my life and I love playing various courses around the Central
Ohio area and the country. I am a diehard Ohio State fan and love cheering them on in the Horseshoe every chance
I get.
The trust I have built within the Powell community as well as the surrounding areas in Ohio is the most important
thing to me and my staff. My personal mission is to make sure our clients have great customer service with a
personal touch. Whether they are dealing with claims or service needs, the BIG is here to keep the promise of being
there when it matters the most.